Upgrades, Data Recovery, Networking,
& Personal Tutoring
DARWIN SLINDEE & PATRICIA FRISCHER
2487 MONTGOMERY AVENUE, CARDIFF BY THE SEA, CA 92007
Mobile (760)402-5385 or TEL & FAX (760) 943 0148
EMAIL: darwin@pcbythesea.com or patricia@pcbythesea.com
Chosen by San Diego Magazine as best Computer Repair in S.D. 2006!
Our no risk policy: No fix, No fee!
You pay only for <![if !vml]>

<![endif]>

                                  <![if !vml]>

<![endif]>
END THE FRUSTRATION! eg., GET RID OF RANSOMWARE SUCH AS THE "FBI HOAX", REVETON,  LOCKING UP YOUR COMPUTER!
"THE COMPUTER WILL ONCE AGAIN BE YOUR FRIEND"
<![if !vml]>

<![endif]>
<![if !vml]>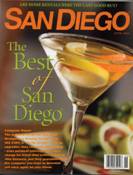 <![endif]> Chosen by San Diego Magazine Best Computer Repair in SD
DARWIN SLINDEE & PATRICIA FRISCHER
2487 MONTGOMERY AVENUE, CARDIFF BY THE SEA, CA 92007
Mobile (760)402-5385 or TEL & FAX (760) 943 0148
EMAIL: darwin@pcbythesea.com or patricia@pcbythesea.com